Hello
Welcome to P6 and Mrs Riach's class.
This term we are learning lots of new things and recapping on some old favourites like spellings common words and place value.
Our story so far:
week 1: Getting to know you and the classroom.
week 2: introducing Reading workshop. Co-operative group project 'designing a park'.
week 3: Pop Art self portraits. Dragon's Den inventions and presentations. Place Value numeracy.
week 4: Illustrations and The Lion and Witch and Wardrobe alternative stories. More Place Value numeracy. Active play and Outdoor learning.
Week 5: Introducing our topic 'Waves and Vibrations'. Introducing Numeracy workshop.
There are lots of other exciting things to come. Thank you for all the effort with the musical instruments – really great work P6. We could be an orchestra.
Mrs Riach
WEEK 8
We decided last week that we wanted to design a house of our choice this week. There are some pretty interesting designs already and some future architects in the making in P6.
The class have been learning about perimeter and area in maths so we decided to take our learning outside and create some perimeters in nature.
HOUSE CHALLENGE – Making structures
Continuing on with our week project of designing houses, today we set a house challenge in class to build the tallest and strongest structure. The only limitation is that each team had a bag of marshmallows and packet of spaghetti.
This encouraged team playing, design skills, technology, active learning and quite a lot of enjoyment.
Revoan won the challenge with a mighty tall structure  (32cms) and could hold the the weight of 10 pens. Well done guys!!!
WELCOME BACK TO TERM 2
This term is always very busy and full of exciting things.
P6 have started off on a great project linking Maths,technology, art and ICT together. We have been working on number sequences and patterns.  
We have also been learning the importance of evaluating and reflecting and become more open minded in our learning. There were many excellent and honest pieces of work in writing so this is a skill we will use each week.
WEEK 2 –
we have started multiplication in Maths. We are also starting the second half of our topic – LIGHT. This is a great time to be looking at light and shadows as Halloween and bonfire night are here already.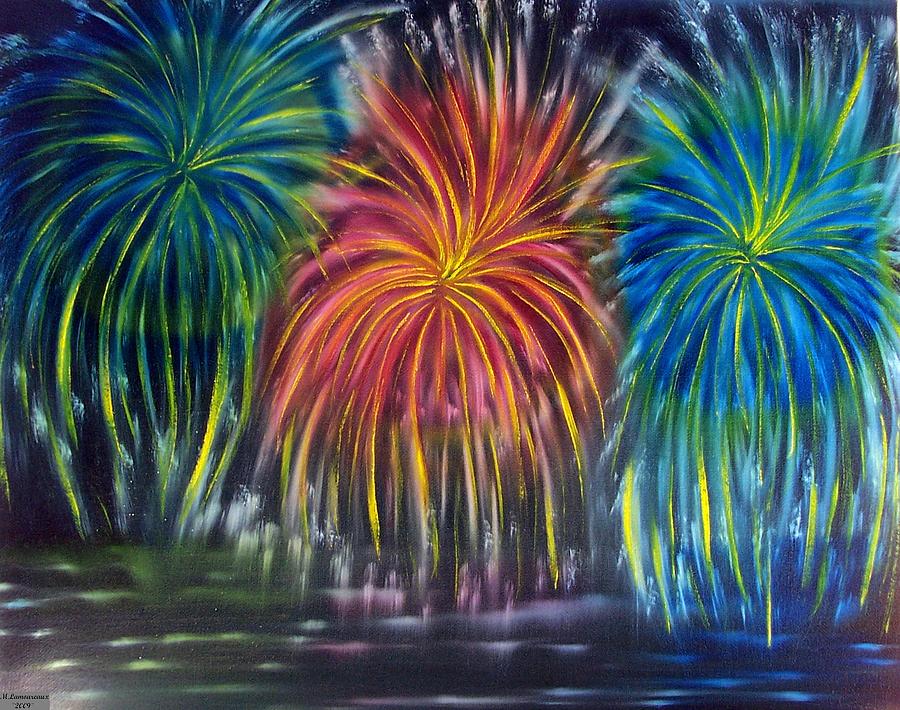 Week 3
We are continuing with LIGHT this week and looking at shadows, colour mixing and how Light travels. We are going to have lots of fun with torches and discovering how light works.
Week 4
We are getting towards the end of our LIGHT topic now. We had excellent investigation lesson all about reflection and refraction – they can now answer question you may have about Light. LIGHT posters are being made this week which will demonstrate all their knowledge.
Investigation photos….Reflection or refraction???
P6 Assembly 
Next week is when we will be performing our assembly about St Andrew's day. The pupils have been actively involved with sharing their ideas and their individual talents and working them into the assembly.
You are very welcome to come and watch the performance which will take place on Monday 27th November at 1.30pm in the school hall.
As we are celebrating St Andrew's day, if you can provide something tartan to wear then please send it into school by Thursday in a named carrier bag. Please do not worry if you are unable to do this as I have a few things (everyone can join in the celebrations).
We look forward to seeing you next week.
P6 and Mrs Riach
Week 5 and 6
All the preparation and practice was well worth it as P6 gave an amazing performance to the school.
We created some fantastic and unique tartan whilst being influenced by the work of Steven Brown's landscapes. A very Scottish week.
Happy New year in P6
week 1 – Birds
Welcome back everyone. we have had a great start to the term by kicking off with a visit from the RSPB and drawing birds. Last week was lots of fun as we made games and some amazing writing was produced from them.
Week 2 and 3 – Communication
Before the school break we decided that we would like to kick of 2018 with a mini project on communication. The class are getting really good at taking ownership of their learning by putting forward suggestions which will make the topic interesting and relevant for them. Ideas have included: designing an app; looking at the history of the phone; writing a newspaper report; creating a new language; breaking codes; drawing people communicating; making a phone speaker or model of a phone and looking at ICT. 
These are great suggestions and hit lots of the curriculum for Excellence experiences and outcomes so we should have lots of fun in the next couple of weeks.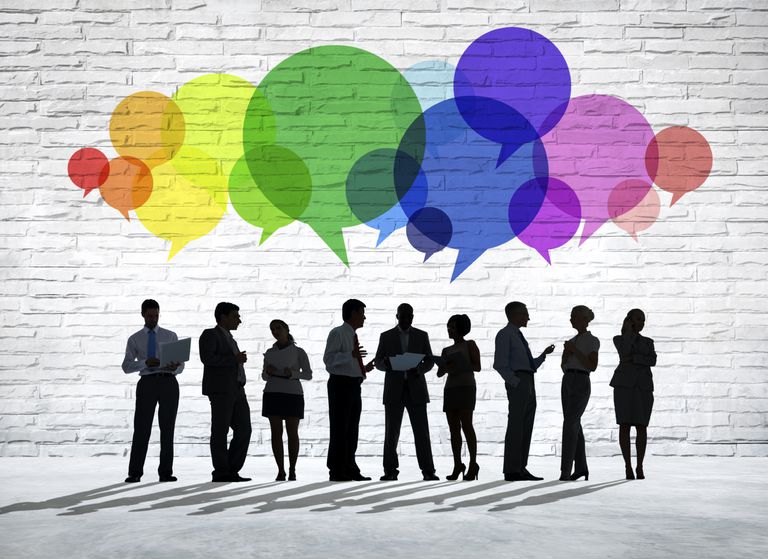 This term
We are really focusing on our mental maths skills by making sure the class are able to use their knowledge and an array of strategies to support them in calculations. This will run along side other Numeracy areas such as Equations and Algebra; chance and uncertainty; 2 step word problems; money (profit and loss); angles and shape.
The main Topic this term will be looking at The Rain forest and focusing on South America. This will be the backbone to our Literacy, Expressive art, Technology and team challenges.
Trade in of DOJOs
This week we have been trading in our Dojo points. We have many opportunities to gain DoJo's in P6 including excellent work, behavior and effort.
P6 set their own rewards for 20, 40 and 80 points. Morag traded in 80 points to teach the class art. It was fantastic!
My World at Work
Some of P6 took part in a digital workshop yesterday in Inverness (the rest of P6 will be going in March along with other P6 classes).
We had a great day out working with robots and computer coding. The idea behind ' My World at Work' is to explore the endless list of careers for future generations and Technology is high up there.
A great trip which we will follow up when group 2 visit – plus it also links in well with our Communication topic.
HOMEWORK EXTENSION
By popular demand I have agreed that is fine to  have this weekend to finish your topic boxed if you need extra time.
Feel free to bring them in tomorrow if you have them all complete and ready to display.
Thanks
Mrs Riach
Rain forest Houses
Next week we are going to construct Treetop Rainforest huts as found in parts of the African Rainforest.
To be successful we will need cardboard, tubes, canes and other suitable construction materials. This type of active and creative learning extends problem solving, imagination and curiosity which are great skills to develop.
If you are able to donate any materials then please bring them in next week before Wednesday.
Many Thanks
Sara Riach
Trade in Dojo
Just some of the fun that can be had when you trade dojos in.
Slime making for 80 dojos – that is a lot of hard work an effort so well done
Next weeks Outdoor Education
A little note is the bag but just in case you haven't received it…. your child will need for Wednesday:
Waterproof jacket and trousers
wellingtons or boots
scarf, hat and gloves
A pair of indoor shoes
thanks
Igloo fun
Look at the brilliant construction of an igloo by Reece. Excellent work and a great achievement.
Parent Helpers
Hi
Could I please request two parents helpers between 9.00-10.30 on Wednesday to help with Outdoor Ed this week.
Many thanks
Rain forest boxes
Wow, amazing work and such creative ideas. I can really see how much you have enjoyed a practical homework project – this encourages imagination, curiosity, problem solving  and creative thinking skills.
 our classroom is quite a jungle now!!
Talking and listening cooperative games
How easy is it to complete a jigsaw? Hard if you have your eyes closed and have to listen to others telling you what to do.
This week the class demonstrated excellent communication skills and used their direction, turn and angle knowledge to help their partner solve a jigsaw.
Great fun and excellent team Work.
Rainforest Food
it was a yum or yuk session but fun and I was really impressed by everyone attitude towards giving everything a go.
Growth minder paper challenge
see if you can succeed with the paper folding challenge. We all understand that it is hard and that is part of life – most carried on and tried hard which is what we want to see in our children. A great attitude and the understanding that we need to try.
Authors live
we watched Martin Brown on Authors live today because it is Horrible Histories 25th anniversary.
We all attempted a horrible history drawing of Robert the Bruce.
P6 whole class DOJO trade in
We have done it!!! 1000 whole class DOJOs – fantastic P6
P6 decided to trade them in for a slime fun (mmmmm) afternoon. I have the slime making kit already for us, however (as ever in P6) the afternoon has developed beyond the original plan and has become a 'snack and slime'  afternoon. It would be great if any pre prepared food donations could be brought in tomorrow (crisps, cake etc).
It will be a great way to round of the term as P6 have worked so hard.
Many thanks
Mrs Riach
EGGTASTIC time today
well done to Klaudia adn Angus for winning the Egg decoration competition. There were some fantastic eggs including eggs in cars, egg pokeman, egg artists and even an egg ugh Jackman.
here are some photos to share
Master chef in P6
Just as I was about to start an enthralling topic assessment task, the class were saved by out own Master chef. Reece and Mrs McCracken  made vanilla Ice cream which was delicious. Thank you so much for the treat.
Term 4
Wow, I cannot believe that it is term 4 already – how time flies when we are having fun.
This term has already started of with a great mini project. We have been looking at sport and games. We have designed our very own game and presented it to a judging panel who selected the best game to be manufactured. The class enjoyed working in groups and using their imagination, curiosity and problem solving skills.
Week 3 is exciting as it is RAASAY for most of us (fingers crossed with the weather) and a few pupils will be visiting other classrooms.
From Week 4 we will be focussing on the following:
Maths – division and multiplication, fractions, decimals and percentages.
Topic/Art/Writing/ICT – The Jacobite's
Reading – Class book and Home readers
Outdoor Ed – games
Plus we will be out with RSPB, having a Knex workshop, continuing with Soundstart and  Citizenship, having visiting language teachers and My world of wellbeing, plus working towards out class DOJO reward.
A lot to do in a short space but we will do IT!!!
Regards
Mrs Riach
RSPB trip to the Woods
Hi
Is there any more parents who would like to come with P6 next Wednesday to the woods from 9.15-10.30.
If you are available then please call the office or let me know via DOJO. All your help and support is much appreciated.
Many thanks in advance
Mrs Riach
RSPB Letter
Hi
Still a few permission slips to be handed in. They need to be in tomorrow.
Also, we need one more PARENT helper to be able to go.
Fun in the sun in the Woods
A great morning in the sun – very different to our last outdoor adventure in RAASAY.